Articles
Here you will find a continually expanding collection of articles produced by our team of writers on healthy lifestyles, services and products that promote healthy, positive messages in all academic subjects addressed. We also feature a wide range of other topics that we think will be informational and exciting to a broad, international audience.
With its journalism skills, Youthful & Ageless ™ is capable of generating comprehensive, in-depth stories and articles on personalities, companies, products and services, and is also open to sharing stories that are provided by our participants themselves.
At Youthful & Ageless ™ we are Bringing Information to Billions ™ and THAT is An Honorable Cause
---
Exclusives About Us
Be Youthful and Ageless At Any Age Today! By AMB Magazine

The desire to be young haunts everyone as they grow older. Lines, wrinkles and spots appear on the skin out of nowhere, and it might feel as if youth was a memory long in the distance. For those who are experiencing this today, we want you to know that there is hope to younger looking skin. See PDF Version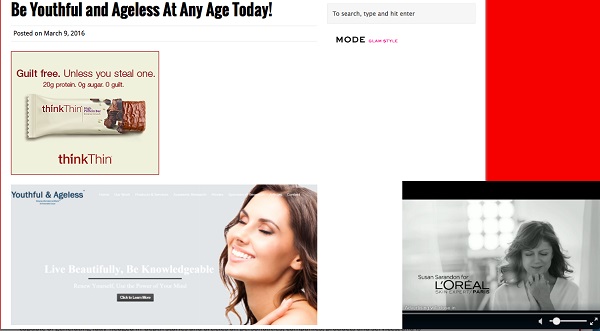 '
---
Entornosinnovadores.com:Ways to Get Older With Grace
Confer with your doctor about anti-aging researchthat are ideal for you. You wish to be taking a healthy balance of multivitamins, antioxidants, when it is necessary, anti-inflammatory medications is going to be helpful. Read More …..
---
Icepe 2015 : Tips On How To Get Older With Grace
Healthy relationships in assisting you remain healthy when you age.Being active in your neighborhood is proven to enhance neuroscience as well as a longer life. Read More ….
---
Tips on How to Get Older With Grace
Healthy relationships in aiding you stay healthy as you may age.Being active in your community has been proven to promote the health matrix and a longer life. Read More …..
---
Sans OGM:The Best Way To Get Older With Grace
Call your doctor about happier and healthier which can be ideal for you. Read More …..
---
Our Exclusives
Natural Products Expo West, Adrienne Papp
he Natural Products EXPO WEST was just as exciting this year as expected. Over 2,500 companies exhibited the latest novelty products available for sales to the general public. I wish all consumers were there gaining an understanding about all these new, novelty products and services that keep you happier, healthier, and youthful. Read More…..
---
Healthy Beauty, Ageless Beauty, A Best Seller from Denie Hiestand
You would think that when it comes of health, beauty and anti-aging and everything that can be said about those subjects has already been said. Every month, dozens of women's (and some men's) magazines feature an endless series of Read More…..
---
Donald Trump: Make America Great Again!
We're talking about Donald Trump of course, or "The Donald," as he is colloquially known, and his candidacy has been something of anomaly… Read More…..
---
Dr. Oz, the Doctor Most Recognized as a Television Personality, but is he really?
Everybody knows Dr. Oz.
One's of TV's most popular daytime talk show host, Mehmet Cengiz Oz is also a cardiothoracic surgeon and author, who has become a very popular TV personality, offering medical advice and therapies involving alternative medicine. Read More…..
---
Nobel Prize winners for Medicine or Physiology 2015
The Nobel Prize winners for Medicine or Physiology 2015 is given to three researchers seeking to eradicate scourges of third world countries. Read More…..
---
How to Age Fantastically?
Aging Fantastically© will host the Aging Fantastically Festival on Sunday, October 4th, 2015. The event will include lifestyle information on health, education, beauty aids and procedures, technology, exercise, Self-Employment Training, (SET), and financial planning. Read More….
---
The Honorable Cause Behind the Most Sought After Natural Skin Care, Simply: 'theCream'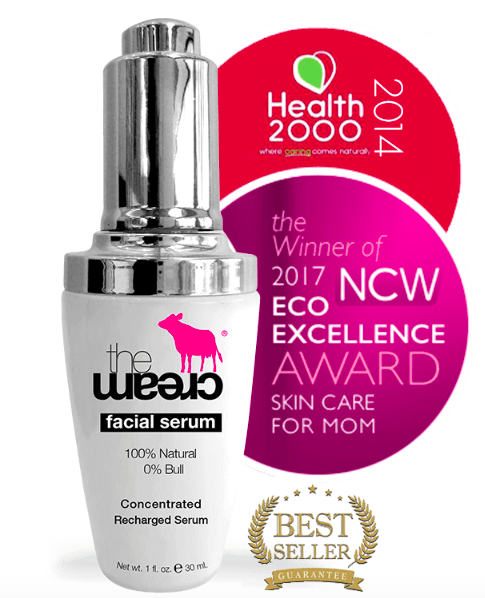 America's Most Promising Companies: Discover 'theCream'
It all began with a single desire to create the best, healthiest skin care products available, a skin care line that would promote youthful, ageless, and natural beauty in women without the use of chemicals that are typically found in most commercially available skin related products. Rather, the immense and heartfelt intent to give birth to a line of products that would allow a woman to feel beautiful without possibly endangering her health was the motivating factor for Denie Hiestand, when he made a commitment to change the industry. Read More…..
---
A new Picasso: Gültekin Bilge, Redefining Modern Art
Great art can come from many unexpected sources. In the case of international artist, Gültekin Bilge, the evolution of this most extraordinary artist came from Turkish Cyprus by way of Scotland. His is the story of an artist who has overcome immense odds. During a difficult childhood he came to see the beauty of nature and has since miraculously transformed things he saw, sometimes which only he could see, into creations of amazing richness, depth and color. Read More…..
---
The Miraculous Landscapes of Ireland: Emerald Heritage!
Own a piece of history through Emerald Heritage, and inherit the Earth!
Ask almost anyone about his or her idea of the most charming, most beloved country on earth, and in many cases the answer you'll get back is the country of Ireland. A picturesque, lush land known for its warm people, lilting music, scenic countryside and gift of gab, over the years Ireland has become a place well loved by millions, who visit to enjoy the charms of the people and their country. But over the years Ireland has also had its share of troubles, with contentious political issues and a tragic food shortage that resulted in thousands of Irish having to leave the country in search of more promising pastures, a period referred to as the Irish Diaspora. Read More…..
---
Jessica Bazan custom designs for Plus Size Women in high-fashion style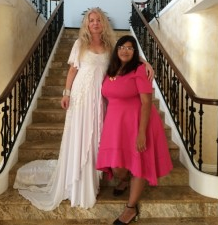 Adrienne Papp of Youthful and Ageless wearing Jessica Bazan Divine Creation
It's always exciting to find new talents in creative fields. Jessica Bazan is a shining example of an emerging new fashion designer in Los Angeles who is now on the verge of realizing her dreams and doing good for a lot of people in the process. She's a person with a taste for the classic designs of the past and an eye on the future and is definitely one of the best and brightest new talents now up and coming in the field of fashion design in Los Angeles. Read More…..
---
Outstanding and Honorable Companies and Organizations We are Passionate About!
Prof. Luc Montagnier was awarded the Nobel Prize…Read More…..
---
Denie Hiestand and the Award Winning Ageless Cream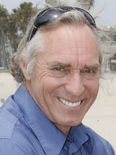 Denie Hiestand
Natural Health Consultant, Author, Speaker Formulator/Creator of theCream – colostrum based skin care
Born June 8, 1949. On a dairy farm in Taranaki, New Zealand, to Swiss immigrant parents. The first part of Denie Hiestand's life was spent immersed in agriculture, dairy farming, and engineering. When his body suffered life-threatening diseases and a total shut down he turned to Natural Health. He studied many different natural health modalities (including Kinesiology) and now specializes in the electrical workings of the body. Read More…..
---
Review of theCream range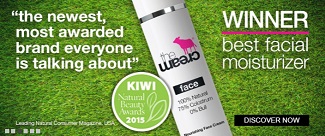 Review by Coleen Melody DeWit
I'm 64 years old, and I've tried so many "natural" skincare products that were supposed to be excellent for your skin, that help with fine lines/wrinkles, moisturize, and soften your skin, but I've never really been satisfied with the results, as they haven't lived up to their claims, what the manufacturers promise. Read More…..
---
A New Era in the Field of Publicity, Advertisement and Marketing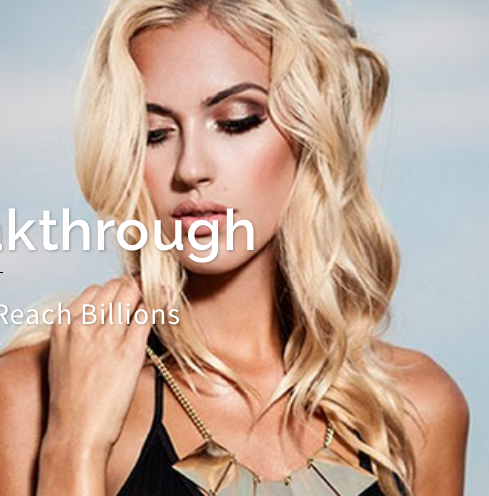 The Market Value of Youthful and Ageless™ Bringing Information to Billions, An Honorable Cause™
The single "best ad of all time, "quoted from Ad Week "was the 1984 Macintosh Ad."Do not criticize that which you do not understand" (Bob Dylan) – we might add. Apple CEO, John Sculley stated: "Most of them (the audience) did not know what we were selling, but they loved the ad." A new era was born on January 24th 1984; we just did not know it. Steve Jobs did. But, history repeats itself. Since then the world has changed and now it is changing again.Read More…..
---

Erin Lucie and Lisa Watkins: Medical Professionals Making the Mind/Body Connection for Well-Being and Healthy Aging Through The Youthful & Ageless™ Movement and Platform Created by Adrienne Papp.

There may not be a hotter buzz word in the field of healthcare these days than "anti-aging." As traditional medical practices give way to alternative, more preventative measures, these two young professional women are helping to change the thinking and practices that go into developing the mind/body connection that is now considered essential for well-being and healthy aging. Read More…
---
Dr. Joy Kong Is A One Woman Revolution in Stem Cell Therapy.
A Comprehensive Approach to Cell Therapy Leads to the Closest Thing Yet to a Fountain of Youth.
Dr. Joy Kong is one of a new generation of medical specialists who have learned to incorporate many disciplines to help her patients. Growing up in China, she was able to witness the effectiveness of ancient eastern medicines and treatments, even in her own family, where combinations of herbs and plants were used to cure the most serious of diseases.
Read More…
---