Spotlight, The Movie
By Adrienne Papp
If you watched the 88th Academy Award broadcast last Sunday night, then you know the night was filled with lots of topical commentary. There were speeches about racism, gay rights, the environment and sexual victims, as Hollywood was in the mood to address almost every popular social cause, and did so directly.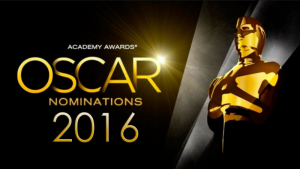 Which may not explain, why an underdog like "Spotlight" won the Oscar for best picture, but it might have something to do with it. In almost classic Hollywood fashion, the 2016 Oscars saved their biggest plot twist until the end, when "Spotlight" took the evening's biggest prize, spoiling the expectations for the presumptive favorite "The Revenant." When the final award of the evening was read, it was the small but relentless film about the Boston Globe investigating a sex abuse scandal involving Catholic priests that emerged with the night's biggest honor. The film also won the Oscar for Tom McCarthy and Josh Singer's original screenplay, making it the first film since 1952's "The Greatest Show On Earth" to win the Best Picture category with only one other award.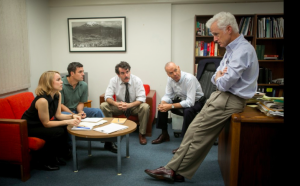 The other films competing with Spotlight this year for the Best Picture Oscar were "The Big Short," "Bridge of Spies," "Brooklyn," "Mad Max: Fury Road," "The Martian," "Room" and "The Revenant."
"Mad Max: Fury Road" actually took home more honors than any other film, with six, and "The Revenant" had won some of the big awards of the night, including the first Oscar for actor Leonardo DiCaprio, but "Spotlight" was the proverbial little engine that could, surprising most industry pundits. In total, Spotlight was nominated for Best Picture, Best Director, Best Supporting Actress, Best Supporting Actor, Best Original Screenplay and Best Editing.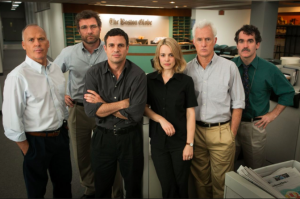 If the win for "Spotlight" was a classic case of an underdog beating the top dogs, what may be most surprising was the reaction of the Vatican to the film's win. The official Vatican newspaper L'Osservatore Romano has praised "Spotlight" as having given voice to the "profound pain" of the faithful over the reality of clerical sex abuse and insisted it's not an anti-Catholic film. The newspaper ran two articles on Monday on the Academy Awards and the best picture win for "Spotlight." L'Osservatore quoted produce Michael Sugar's acceptance speech – "Pope Francis, it's time to protect the children and restore the faith" – saying that Sugar's appeal showed that there is still faith in the church and its pope to protect children.
Cast of Spotlight: Mark Ruffalo, Michael Keaton, Rachel McAdams, Liev Schreiber, John Slattery, Brian d'Arcy James, Stanley Tucci,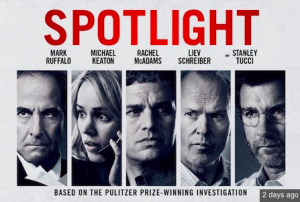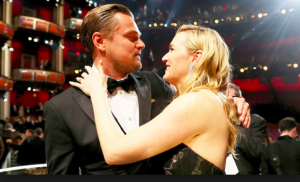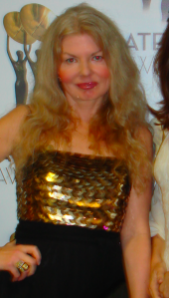 About the Author of This Article:  Adrienne Papp is a recognized journalist, economist and feature writer, who has written for many publications including Savoir; The Westside Today Publications ; such as Beverly Hills 90210; Malibu Beach; Santa Monica Sun; The Beverly Hills Times; Brentwood News; Bel-Air View ; Celebrity Society ; Celeb Staff ; It Magazine;  Chic Today;  LA2DAY;  West Side Today among many others. She is the President and CEO of Los Angeles / New York-based publicity company, Atlantic Publicity and publishing house, Atlantic Publisher. Adrienne writes about world trends, Quantum Physics, entertainment and interviews celebrities, world leaders, inventors, philanthropists and entrepreneurs. She also owns Atlantic United Films that produces and finances true stories made for theatrical release or the silver screen. Spotlight News Magazine is owned by Atlantic Publicity that just opened a new extension to it : PublicityLosAngeles. Adrienne Papp is a member of the International Press Academy.She is the Founder, CEO and President  of Youthful & Ageless ™, Bringing Information to Billions™, An Honorable Cause™  www.LatestAgeless.com. www.OurMediaVenuesAndCompanies.com