Legendary actress Ellen Burstyn and journalist/ novelist/ director Martyn Burke will be on-hand to receive the most prestigious honors bestowed by the International Press Academy, the largest group of entertainment journalists to recognize accomplishments in the film, television and digital entertainment industry.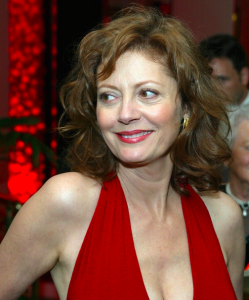 Ellen Burstyn will join the ranks of Rod Steiger, Susan Sarandon, Gena Rowlands, Mitzi Gaynor, Martin Landau, Kathy Bates, Michael York, Terence Stamp, Mike Medavoy and others to receive one of the IPA's highest honors, the Mary Pickford Award for her outstanding artistic contribution to the entertainment industry. Burstyn is one of the few actresses to have earned an Oscar, an Emmy and a Tony Award, among dozens of other accolades and accomplishments in the film, theater and television industries. She has made us laugh, and cry, and shudder with portrayals including The Last Picture Show, The Exorcist, Requiem for a Dream, Resurrection, Same Time Next Year and Alice Doesn't Live Here Anymore.
Martyn Burke, who wrote and directed the Peabody-award-winning documentary Under Fire: Journalists in Combat, is the latest recipient of the Auteur Award previously given to Guillermo del Toro, Baz Luhrmann, Robert Altman, George Clooney, Julian Schnabel, Roger Corman, Alex Gibney, Peter Bogdanovich and Paul Williams. Burke began his career as a freelancer, less than a year after leaving school, by paying his own way to get into conflict areas across Southeast Asia, sometimes going into battle zones with the U.S. military as a way of getting fed. From there he went on to make films in Europe, Africa and South America for the Canadian Broadcasting Corporation. Among them was Idi Amin—My People Love Me, one of only two films ever made with the murderous Ugandan dictator, and Carnivals, the feature documentary about a huge carnival traveling through America. Burke is an auteur who moves effortlessly between the worlds of novels, documentaries and motion pictures. Burke has an upcoming book, Music for Love of War available in March, and he is working on a much-anticipated adaptation of his earlier novel, The Commissar's Report for HBO.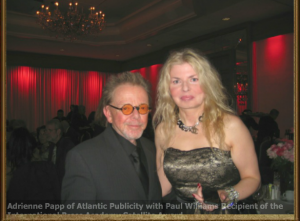 Also,17-year-old Antoine-Olivier Pilon, who portrayed a violent youth in the Canadian filmMommy, is being honored with the special Breakthrough Performance Award. The film by writer-director Xavier Dolan, follows the teen with Attention Deficit Hyperactivity Disorder and his widowed single mother. Pilon's major role catapults him into a short list of young actors to keep an eye on for future success. Past Breakthrough Performance Awards have been given to stars in the past such as Rupert Friend for Mrs. Palfrey at the Claremont, Arie Verveen for Caught, Michael B. Jordan in Fruitvale Station, Sophie Nelisse in The Book Thief and Quevenzhane Wallis in Beasts on the Southern Wild.
Award-winning journalist and filmmaker Sebastian Junger is being honored with the Humanitarian Award. He was co-director of the Academy Award-nominated documentary Restrepo, which was part of a trilogy that includes Korengal and The Last Patrol released this year. He also wrote books such as The Perfect Storm, Fire and A Death in Belmont and he won an Emmy for his coverage of the Afghanistan war. Junger co-directed Restrepo with journalist Tim Hetherington, who is a previous Humanitarian Award winner. Hetherington was killed two years ago while covering the civil war in Libya. Korengal and The Last Patrol pick up where Restrepo left off with the same men in the same valley, showing what war feels like and what it does to the young men who fight in it. It takes a step further into bringing the war into people's living rooms.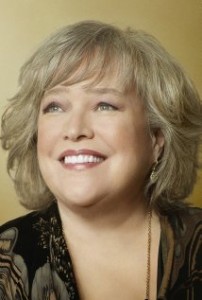 One of the subjects of the movies, Sgt. Aron Hijar, accepted the award for Junger when Restrepo won Best Documentary Feature at the Satellite Awards in 2010. Sgt. Hijar also accepted the Humanitarian Award for Hetherington the next year. The Humanitarian Award has also been presented to director Benh Zeitlin (Beasts of the Southern Wild) and actress Connie Stevens.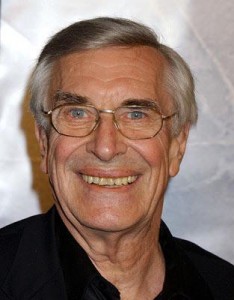 The International Press Academy is a global association of professional entertainment journalists representing a multitude of renowned print, broadcast and digital media outlets. The IPA aspires to continually recognize all artistic achievement whose aim is to entertain, enrich and enlighten, regardless of their chosen platform.
The 19th annual Satellite Awards will be held on Sunday, February 15, 2015 at the InterContinental Hotel in Century City.