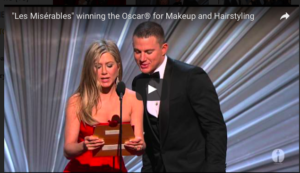 The Academy of Motion Picture Arts and Sciences today announced that seven films remain in competition in the Makeup and Hairstyling category for the 89th Academy Awards®.
The films are listed below in alphabetical order: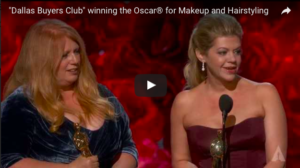 "Deadpool"
"The Dressmaker"
"Florence Foster Jenkins"
"Hail, Caesar!"
"A Man Called Ove"
"Star Trek Beyond"
"Suicide Squad"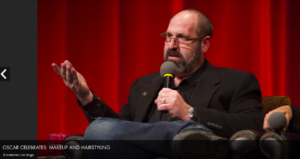 Foreign Language Film nominations for 2016 are determined in two phases.
The Phase I committee, consisting of several hundred Los Angeles-based Academy members, screened the original submissions in the category between mid-October and December 12. The group's top six choices, augmented by three additional selections voted by the Academy's Foreign Language Film Award Executive Committee, constitute the shortlist.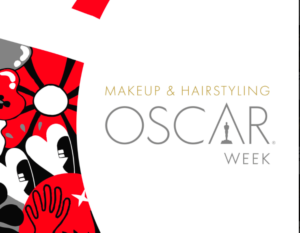 The shortlist will be winnowed down to the category's five nominees by specially invited committees in New York, Los Angeles and London. They will spend Friday, January 13, through Sunday, January 15, viewing three films each day and then casting their ballots.
The competitive Foreign Language Film category was introduced in 1956 for the 29th Academy Awards. In celebration of its 60th anniversary, the Academy has created a complete playlist of acceptance speeches and a poster gallery of all the Foreign Language Film Oscar® winners.
Nominations for the 89th Oscars® will be announced on Tuesday, January 24, 2017.
The 89th Oscars will be held on Sunday, February 26, 2017, at the Dolby Theatre® at Hollywood & Highland Center®in Hollywood, and will be televised live on the ABC Television Network at 7 p.m. ET/4 p.m. PT. The Oscars also will be televised live in more than 225 countries and territories worldwide.
# # #
ABOUT THE ACADEMY
The Academy of Motion Picture Arts and Sciences is a global community of more than 7,000 of the most accomplished artists, filmmakers and executives working in film. In addition to celebrating and recognizing excellence in filmmaking through the Oscars, the Academy supports a wide range of initiatives to promote the art and science of the movies, including public programming, educational outreach and the upcoming Academy Museum of Motion Pictures, which is under construction in Los Angeles.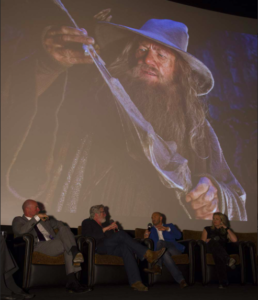 About the Author of This Article: Adrienne Papp is a recognized journalist, economist and feature writer, who has written for many publications including Savoir; The Westside Today Publications ; such as Beverly Hills 90210; Malibu Beach; Santa Monica Sun; The Beverly Hills Times; Brentwood News; Bel-Air View ; Celebrity Society ; Celeb Staff ; It Magazine; Chic Today; LA2DAY; West Side Today among many others. She is the President and CEO of Los Angeles / New York-based publicity company, Atlantic Publicity and publishing house, Atlantic Publisher. Adrienne writes about world trends, Quantum Physics, entertainment and interviews celebrities, world leaders, inventors, philanthropists and entrepreneurs. She also owns Atlantic United Films that produces and finances true stories made for theatrical release or the silver screen. Spotlight News Magazine is owned by Atlantic Publicity that just opened a new extension to it : PublicityLosAngeles. Adrienne Papp is a member of the International Press Academy.She is the Founder, CEO and President of Youthful & Ageless ™, Bringing Information to Billions™, An Honorable Cause™ www.LatestAgeless.com. www.OurMediaVenuesAndCompanies.com, Atlantic Publicity Articles, Latest Ageless, Events Photo Collection, Linked In Profile, Movie Data Base Profile, Twitter, Instagram, Youthful and Ageless Google+, Atlantic Publicity Google+, Atlantic Publisher Google+, Adrienne Papp Google+, Adrienne Papp Personal Google+, Spotlight News Magazine, Atlantic Publicity Productions, Atlantic Altitude, Altitude Pacific, Atlantic Publicity Photography and Filming, About Adrienne Papp What Others Say AtlanticPublicitySEO, BrilliantMarketing365, An Honorable Cause, Academic Research, Knighthood Today, Youthful and Ageless™
Source: The Academy of Motion Picture Arts and Sciences, Adrienne Papp is the member of the Academy's Press
We are currently airing our editorial message every day / month and gaining the attention of 241 + million affluent viewers and subscribers on the Fox Business Network, Oxygen, and the Travel Channel. See demographics by clicking here.
As Seen On American Airlines

As Seen on Oprah Winfrey, the Own Channel As Seen on Lifetime, Real Women As Seen on Fox Business News As Heard on CBS Nationally Syndicated Radio As Seen on CNN