By Adrienne Papp
Awards season is the most exciting time of the year.  In addition to the Academy Awards and the Grammys, The International Press Academy also holds a significant annual awards event to honor a wide range of entertainment works and performers.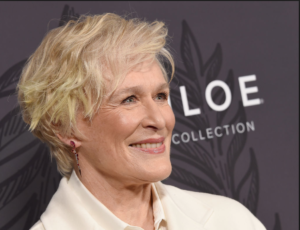 On February 22, the International Press Academy celebrated the winners of the 2018 Satellite AwardsTMin a gala event honoring achievements in film, television and new media at the Mondrian Hotel in Hollywood. This year was the 23rdannual IPA awards ceremony, with film awards in 23 categories and television achievements honored in 13 categories. It's always great to be a part of this celebratory event, to feel the electricity in the room, to see the glitz and the glam and to see the excitement of the winners as they are awarded their prizes.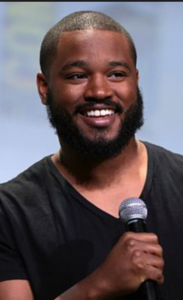 For 2018, Alfonso Cuarón's "Roma" from Netflix was the big winner of the night with four major wins. A period black and white film set in nineteen-seventies in Mexico City, is a nostalgic look back at Cuarón's childhood. Cuarón also won for Best Director, Best International Film, Best Original Screenplay and Best Film Editing. Bradley Cooper's directorial debut "A Star Is Born," starring Lady Gaga, picked up three major wins for Best Picture, Musical or Comedy, as well as for Cinematography, and Best Song for "Shallow."
"In 2018 we had a surge of talented filmmakers, which makes it difficult to narrow the field," said IPA President Mirjana Van Blaricom. "Some of these films will become part of moviemaking history."
Other major wins included Glenn Close as Best Actress in Motion Picture – Drama for "The Wife" (Warner Bros.), and Olivia Colman for "The Favourite" from (FOX Searchlight) as Best Actress for Motion Picture – Comedy or Musical. Willem Dafoe's stellar performance as Vincent Van Gogh in Julian Schnabel's "At Eternity's Gate" was awarded Best Actor in a Motion Picture, Drama, and Rami Malek, who energetically portrayed Freddie Mercury in the Queen epic "Bohemian Rhapsody," won Best Actor in a Motion Picture, Comedy or Musical. Regina King ("If Beale Street Could Talk") and Richard Grant ("Can You Ever Forgive Me?") both won for supporting roles. Additionally, the script for "Can You Ever Forgive Me?" was awarded the Best Adapted Screenplay category.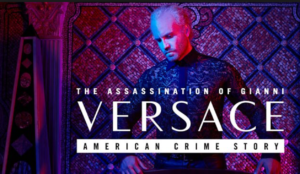 Notable television award winners were Amy Adams for "Sharp Objects," Darren Criss for "The Assassination of Gianni Versace," Julia Roberts for "Homecoming," and Brendan Gleeson for "Mr. Mercedes" from showrunner David E. Kelley based on the novel by Stephen King. Winners in supporting roles were Sharon Stone in "Mosaic," and Hugo Weaving for "Patrick Melrose." Issa Rae in "Insecure" (HBO) and Bill Hader in "Barry" (HBO) both won for lead roles in the category Best Series, Comedy or Musical.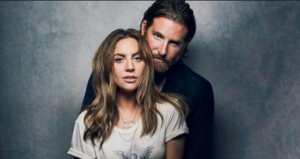 The IPA also hands out individual awards, and this year the Academy celebrated the versatile actor Rade Serbedzija as the recipient of the prestigious Mary Pickford Award for Outstanding Artistic Contribution to the Entertainment Industry.  He joins the ranks of previous honorees that include Rod Steiger, Alan J. Pakula, Francis Ford Coppola, Maximilian Schell, Karl Malden, Arnon Milchan, Robert Evans, Louis Gossett Jr., Kathy Bates, Jodie Foster, Susan Sarandon, Vanessa Williams, Gena Rowlands, Mitzi Gaynor, Martin Landau, Michael York, Terence Stamp, Mike Medavoy, Ellen Burstyn, Louise Fletcher, Edward James Olmos, and last year's recipient, Dabney Coleman.
In a technical category, the IPA also gave its TESLA AWARD, honoring Visionary Achievement in Filmmaking Technology, to Kevin Baillie. A Visual Effects (VFX) Supervisor and entrepreneur, Baillie is recognized for his innovative approaches to story-driven VFX that blend invented techniques with emerging technology to support pioneering filmmakers.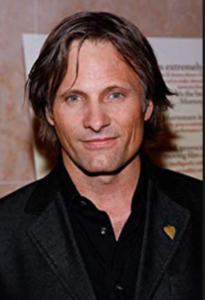 As the IPA honors artistic excellence in the areas of Motion Pictures, Television, Radio, and New Media via the Satellite® Awards, IPA member journalists from around the world vote annually in designated categories on their ballot. Members include working freelance and staff writers, bloggers, broadcasters, and photographers from more than 20 different countries as well as the US and territories.
I can say that having attended these ceremonies for many years, the International Press Academy is doing a great job in recognizing the best that the entertainment industry has to offer, and even finds individuals that otherwise might go unnoticed and shared their talents with the world. They also have a way of celebrating not only the most popular, high profile media entertainment, but also more obscure avenues of entertainment, including interactive and digital arts.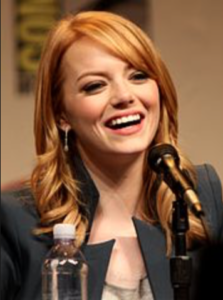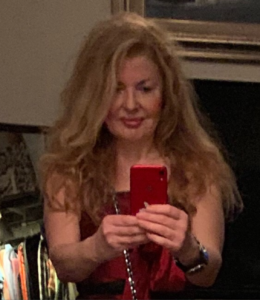 About the Author of this article: Adrienne Papp is a recognized journalist, economist and feature writer, who has written for many publications including Savoir; The Westside Today Publications ; such as Beverly Hills 90210; Malibu Beach; Santa Monica Sun; The Beverly Hills Times; Brentwood News; Bel-Air View ; Celebrity Society ; Celeb Staff ; It Magazine;  Chic Today;  LA2DAY;  West Side Today among many others. She is the President and CEO of Los Angeles / New York-based publicity company, Atlantic Publicity and publishing house, Atlantic Publisher. Adrienne writes about world trends, Quantum Physics, entertainment and interviews celebrities, world leaders, inventors, philanthropists and entrepreneurs. She also owns Atlantic United Films that produces and finances true stories made for theatrical release or the silver screen. Spotlight News Magazine is owned by Atlantic Publicity that just opened a new extension to it : PublicityLosAngeles. Adrienne Papp is a member of the International Press Academy.She is the Founder, CEO and President  of Youthful & Ageless ™, Bringing Information to Billions™, An Honorable Cause™  www.LatestAgeless.com. www.OurMediaVenuesAndCompanies.com, Atlantic Publicity Articles, Latest Ageless, Events Photo Collection, Linked In Profile, Movie Data Base  Profile, Twitter, Instagram, Youthful and Ageless Google+, Atlantic Publicity Google+, Atlantic Publisher Google+, Adrienne Papp Google+, Adrienne Papp Personal Google+, Spotlight News Magazine, Atlantic Publicity Productions, Atlantic Altitude, Altitude Pacific, Atlantic Publicity Photography and Filming, About Adrienne Papp   What Others Say  AtlanticPublicitySEO, BrilliantMarketing365, An Honorable Cause, Academic Research, Knighthood Today,    Youthful and Ageless™. She was knighted and became a Dame in 2010. Her official name is Lady Adrienne Papp and Dame Adrienne Papp. Voting Member of The International Press Academy and The Oscars: Academy of Motion Picture Arts and Sciences. She is the Managing Editorial Director of The Beverly Hills Times Magazine, and Hollywood Weekly. She has a Master of Science in Economics majoring Logistics; an MBA Degree; An International Law, Trade and Finance Postgraduate: Marketing and Advertising Postgraduate from NYU and UCLA. Guest Professor at Oxford University; Director and Producer of TV and Airline On Camera Editorials; Adrienne Papp Enterprises 
We are currently airing our editorial message every day / month and gaining the attention of 241 + million affluent viewers and subscribers on the Fox Business Network, Oxygen, and the Travel Channel. See demographics by clicking here.
As Seen On American Airlines

As Seen on Oprah Winfrey, the Own Channel As Seen on Lifetime, Real Women As Seen on Fox Business News As Heard on CBS Nationally Syndicated Radio As Seen on CNN