Neuro Science, or Neuro Plasticity is the scientific study of the nervous system. Traditionally, neuro science has been seen as a branch of biology.
Why bring academic research into our concept of Youthful and Ageless ™, or Youthful and Healthy? It is because we need to achieve wellness to keep away illness.
Healthier lives come when technology meets expertise and everything becomes possible. It's through Brain Games and Brain Training with a company like Lumosity, that we learn to expand our potential as human beings.
We spend most of our energy dealing with the piles of little issues in life, like responding to emails, posting on social media, sending and answering texts, talking on the phone—everywhere and all the time, including on walks and driving in the car.
And on top of dealing with the daily minutia, you also spend so much of your time managing the big life issues like health challenges in yourself or loved ones, fighting uphill to advance your career, or struggling with loneliness and isolation.
Like many people, your worst fear may be that even though you sense you were born for bigger things, that you'll never actually realize your true potential and will simply keep being swept along by the limitations of everyday life.
But how do you rise above the overwhelming mass of "stuff" pouring down on you every day? How do you escape the "too muchness" of life? And how can you do all of this without adding to your to-do list?"
Dr. Jean Houston : The 3 Keys to Unlocking Your Quantum Physics
Dr. Houston's experiments have intensified over the last several years after her research uncovered 5 Quantum Powers that the most successful people in history have used to achieve seemingly impossible things in their lives.
Quantum steps will allow you to move beyond the limitations in your life, so you can attract more money, improve your health, deepen your relationships, expand your creativity, increase your skill-building, allowing you to achieve things you never imagined possible and have a greater impact on the world. One of the most powerful tools we have as humans on Earth is to partner with the energy of the Universe to more easily accomplish goals and live a purposeful life. How do we know from science (QP) that this is true? Because everything is made up of energy including your mind and body. And various energies have various frequencies, just like a radio wave on your cell phone.
If you'd like to become the kind of person others envy for your ability to defy odds and overcome limitations, then looking into the way you are wired would be to your benefit. We have actually arrived to an era where leaving out Neuroscience / Neuroplasticity and Quantum Physics is impossible. We simply will not evolve even if we survive.
On this page we take a closer scientific look at these most important findings in Academia that will help you to set your goals and actually achieve every single one of them. We show you the big "HOW." Enjoy the journey!
Our Exclusives
Dr. Ben Carson, a Neuroscientist, Who Understands the Power of the Mind!
Among the many contenders in the large field of presidential candidates, one man stands out. It's not that he's black, , or the fact that he isn't a professional politician. His prominence is more surprising because this candidate….
Click here to Continue
A Very Basic Example of how the Discoveries in Neuroscience Work in Your Life
The occurrence of neuroplasticity was fully discredited until the 1960's. It was not until the 1990's that conclusive evidence revealed the enormous amount of neuroplasticity that occurs within the brain…..
Click here to Continue
What is the Meaning of Life? Can Quantum Physics Answer the Question?
By Adrienne Papp
What is the meaning of life? "Nobody knows." This was the answer I first heard in philosophy class at the University of Economics, where I got my Master of Science and MBA degrees. One of the best schools in Europe….. Click here to Continue
Secret Star, Mike Dooley is Playing the Matrix
By Adrienne Papp
There is hardly anyone who has not heard about the Secret, or watched the film numerous times, and started to wonder about life, the workings of our brain and how it relates to our mind, neuroscience, biochemistry, quantum mechanics the Chaos Theory, and all those new discoveries that will get us through, and perhaps even evolve, into the very different world of the new millennium!….. Click here to Continue
---
Outstanding and Honorable Companies and Organizations We are Passionate About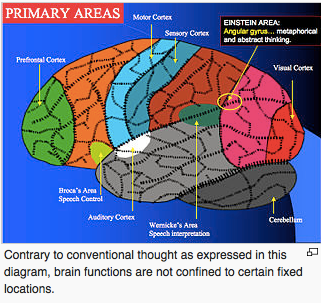 Science of Mind Foundation
It is the belief that our thoughts create our experience and that by changing our thoughts,… and understanding the laws of nature and science, we can change our lives…Click here to continue
The Society for Neuroscience
Gearing Up for Brain Awareness Outreach…Click here to continue

International Quantum Structure Association
Constitution of IQSA...Click here to continue

About Neuroplasticity
The occurrence of neuroplasticity was fully discredited until the 1960's. It was not until the 1990's that conclusive evidence revealed the enormous amount of neuroplasticity that occurs within the brain… Click here to continue

Benjamin Solomon "Ben" Carson, Sr. (born September 18, 1951) is an American author, and retired neurosurgeon. He is the first surgeon to successfully separate conjoined twins joined at the head.
Born in Detroit, Michigan, and a graduate of Yale University and the University of Michigan Medical School, Carson has authored numerous books on his medical career and political stances, and was the subject of a television drama film in 2009.
He was the Director of… Click here to continue
About Dr. Carson, who is referred to as " The Best Pediatric Neurosurgeon" in the World
Ben Carson was born in Detroit, Michigan, on September 18, 1951. His mother, though under-educated herself, pushed her sons to read and to believe in themselves. Carson went from being a… Click here to continue

Imdb.com credits: Gifted Hands: The Ben Carson Story (2009)
Biography of Ben Carson who grew up to be Dr. Ben Carson, a world famous neurosurgeon at Johns Hopkins… Click here to continue

Disentangling Tinnitus Distress and Tinnitus Presence by
Tinnitus is an auditory phantom percept of chronic highpitched sound, noise, or ringing, typically in the frequency range of 6–8 kHz, without any… Click here to continue

Means of EEG Power Analysis
The present study investigated 24 individuals suffering from chronic tinnitus (TI) and 24 nonaffected controls (CO). We recorded
resting-state EEG and collected psychometric data to obtain information about how chronic tinnitus experience affects the… Click here to continue
Generation of New Neurons in Dorsal Root Ganglia in Adult
The dorsal root ganglia (DRG) are located along the dorsal spinal roots and are surrounded by a connective capsule that isolates this cluster of… Click here to continue
Rats after Peripheral Nerve Crush Injury
The evidence of neurons generated ex novo in sensory ganglia of adult animals is still debated. In the present study, we investigated,
using high resolution light microscopy and stereological… Click here to continue
Long-Term Effects of Musical Training and Functional Plasticity in Salience System
The human brain is a complex and efficient information system. Learning changes this system as we adapt to information in the environment. Professional… Click here to continue
Functional Plasticity in Salience System
Musicians undergoing long-term musical training show improved emotional and cognitive function, which suggests the presence
of neuroplasticity.The structural and functional impact… Click here to continue
Recovery of Olfactory Function Induces Neuroplasticity
The neural plasticity of the human brain has been investigated extensively over the last several decades… Click here to continue
Effects in Patients with Smell Loss
The plasticity of brain function, especially reorganization after stroke or sensory loss, has been investigated extensively. Based upon
its special characteristics, the olfactory system allows the investigation… Click here to continue

A True Story of How Our Mind Works. It is really our Choice
I am keeping a promise that I've made to share my story if changes came into my life, and as I do keep this promise today, I believe that what is happening to me right now is just the beginning. Let me explain…Click here to continue

Inside Out' Movie Reflects the Realities and Fantasies of Neuroscience by ALAN BOYLE
"Inside Out" is more than just the latest animated movie from Pixar — the makers of "Toy Story," "Up," "Finding Nemo" and more. It's also a kid-friendly introduction to real-life neuroscience.…Click here to continue
we have Over 10,000 Visitors And Nearly Half a Million Followers on Various Social Media and exposer on various channels listed below
As Seen On American Airlines

As Seen on Oprah Winfrey, the Own Channel As Seen on Lifetime, Real Women As Seen on Fox Business News As Heard on CBS Nationally Syndicated Radio As Seen on CNN